Why now is the perfect opportunity to establish secure remote work in the automotive industry
At the moment we see how fragile traditional processes can be during globally disrupting events. It is time to digitize the automotive design workflow while keeping sensitive data secure.
In this current crisis experienced car designers are forced to sit at home. They are unable to continue with the confidential projects they have been working on for months. This is because the opportunity to work from home has not been prepared yet, due to a lack of appropriately secure software tools.
The necessity has never been that obvious – after all, why would there ever be a situation in which designers could not come together in the design and clay studios and work side by side with their colleagues? How would the design management possibly make sure their teams worked productively from home?
However, the current coronavirus outbreak has initiated a fundamental change of perspective regarding this outdated view.
flyingshapes Virtual Studio
The question is no longer if remote work is necessary, but how it can be done. Automotive design relies on the security and confidentiality of the design studio – and this fact has now become a massive barrier for progress. In the face of today's challenges for staying productive during a COVID-19 pandemic, we have equipped flyingshapes with a tool that addresses all of these issues:
»We provide a virtual studio environment for secure remote working and digital reviews from anywhere on the globe. Here teams can be as productive as if they were working together at your headquarters. As an added value, this helps to reduce travel costs and save valuable resources.«
flyingshapes offers the tools to make the entire transportation design process digital. Starting from the first sketch, everything is securely stored in a virtual central data hub and becomes part of the project data pool. All this can be done from anywhere in the world. With flyingshapes, a new concept car could be fully designed in the living room of a designer while all design data is securely kept on the company servers. The setup allows for working remotely either alone, as a team or with a superior.
Two designers modeling a sportscar in flyingshapes
The virtual design environment, on which the new flyingshapes collaboration features are based, offers a whole new experience. Every designer can have the full experience of a local flyingshapes setup with the ability to share their work space with colleagues, clients or managers. Everybody in the virtual studio can see and recognize each other. Working together becomes as natural as working on a physical clay model together – enhanced with the ability to quickly undo mistakes and export the results as CAD data. Reviews and feedback become as simple as taping or pinning sticky notes and sketches to a physical model. The only difference is that everything happens virtually, connecting branches and people working from home in a shared VR environment.
Security First
flyingshapes collaboration features come with access rules and a role-based authorization model built in. Only permitted usage and access are granted. For all clients with an on premises setup of flyingshapes, the collaboration server is fully under the customer's control. Our experience with enterprise level customers helped us lay out flyingshapes such that the compliance with common data security and storage requirements is built in.
In most cases, clients will enforce that all data is exclusively stored on their servers, not allowing for any kind of local storage for the remote workers. Permissions for screenshots, desktop view mode (of the VR model) and local storage/export can be managed in detail via an admin policy. The default is chosen so that a maximum of confidentiality for our clients is guaranteed.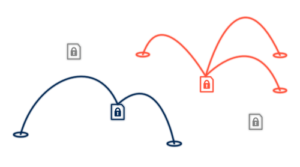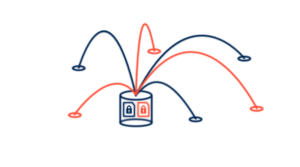 Data can be stored either locally on the designers' computer (left) or centrally at the company headquarters (right)
Here is how to get your hands on it now
Starting today, all our enterprise customers can extend their license to cover the new flyingshapes Virtual Studio for collaborative design. Please get in touch with our sales representative who will assist you in finding the perfect match for your use case.‍
Feel free to reach out any time. We will make sure to get back to you promptly. Since we see a huge benefit of remote design work during the current corona crisis, we have made all our resources available to best support your adoption of this amazing feature.